I am Jonte Lee, 9th year STEM teacher and STEM teacher coach at Calvin Coolidge High School in DC Public Schools. We are teaching in unprecedented times, with so many unknowns. It is as if we are learning to drive the car as we are driving. We are learning how to fix the car when it breaks down on the side of the road. However, like all my fellow teachers around the world, we don't stay broke for long. I entered this school year with a new approach; I had to go back to the basics of teaching. I found the joy of teaching, and this has been the best year of my career. I will provide the steps I took to make this academic year of excitement, learning, and engagement.
It has not been easy teaching during the COVID-19 pandemic. I miss seeing my students' faces and interacting with them at the lunch table. I miss walking around and checking for understanding. Most of all, I miss the mornings when I would walk into my classroom (before the students arrive) and anticipate the beautiful things that will happen that day. Teaching online does not allow me to recreate those memories, but it taught me how to teach from the heart.
Public Broadcasting Service (PBS):
I was learning before I set foot in a classroom. I first discovered colors, numbers, shapes, phonetics, and basic Spanish by watching PBS's educational television shows. The afternoon tv shows were: Sesame Street, Reading Rainbow, Captain Kangaroo, and Mister Roger's Neighborhood. I would anxiously wait all morning for those programs to come on, and when it was time for them to start, I would sit for hours watching and learning. PBS made learning fun and entertaining. Without knowing it, I was learning virtually, and this was before the internet! If I had an engaging learning experience by sitting in front of a tv, I asked myself why can't my students have that same experience over the internet?
My kitchen is now my classroom. I use bright, colorful and decorations and play music when my students are doing their independent work. Each day, I bring a different personality into my classroom. It is like another character. Somedays, I am funny; somedays, I am overly compassionate, and some days I try to be Oscar The Grouch, but my students make me laugh, and I mess it up. I ask a ton of questions; unlike PBS, I can receive and react to my students' answers. When it comes to creativity with online teaching, the sky is too limiting. The internet allows me to share my screen and take the students on a worldwide scientific tour using different websites, videos, and photos. Virtual learning enables students to annotate on the screen in real-time.
Resource: Watch old episodes of Sesame Street; see how they engage students through distance learning.
Discovery: Learning can be entertaining and fun.
Results: I have close to 100% student engagement and attendance for my courses.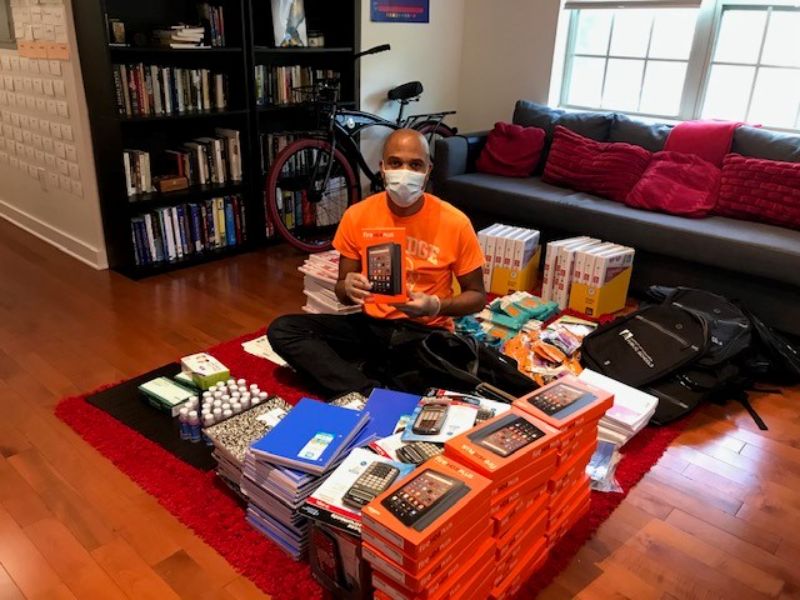 My Second Grade Teacher:
Yes, I remember my second-grade teacher, Mrs. Richardson. She taught with love. Before entering the 2nd grade, I was facing difficulties at home. Every type of abuse you can name, I experienced or saw it before the 1st grade. The home was not home; it was a house of horrors. I remember being afraid all the time. Not to mention that I was living with a speech impediment. Life was not good. When I think back on my life, that particular year, I only think of Mrs. Richardson. She never knew the dangers that awaited me at home; I learned quickly to keep those things a secret. Mrs. Richardson made me feel smart and loved every single day. I couldn't wait to go to school. I left school feeling on top of the world. One night, my stepdad made threats to my mom. I was scared. The next day, during recess, I told Mrs. Richardson what happened. She gave me her phone number and said, "If things get too bad at home, call me, and I'll come and pick you up." I never called her but having that piece of paper made me feel safe. I had a protector. Mrs. Richardson effortlessly taught from her heart. I now teach from the heart, this is my first year doing it, and my students are responding incredibly well. For eight years, I fell into the false notation that teachers must start the year off strict and lighten up as the academic year progresses. I now question that motive, why scare the child, and what purpose does this accomplish?
This year, I started with a smile and kindness. I have zero behavior problems and 100% engagement. In the first 10 mins of every class, I begin with an emotional circle. I display a list of emotions, and the students circle how they feel, and we talk about it. It creates a community. Students respond by offering support or giving congratulations. Just like Mrs. Richardson, I want to create a space where students feel supported and loved. I tell my students that this is their classroom. It's not mine! This gives them agency.
Resource: For the emotional circle, I use the lists of emotions graphic from this website: https://hbr.org/2016/11/3-ways-to-better-understand-your-emotions
Discovery: Students remember the teacher's words and how the teacher made them feel.
Results: Zero behavioral issues and students self-manage each other.
Protect the Time:
During class time, virtual synchronous learning, I focus only on my students. Their well-being is at the forefront of my mind. I only drink water. Even though I may crave juices or sodas, I realize that some students may only have water. I make sure not to eat or snack while I am teaching. Some students may not have eaten that day. I place my cellphone in silent mode. Some students do not have people in their houses that give them attention. I schedule all home maintenance issues around teaching time. I teach from my kitchen, luckly, I live alone, but I would use a quiet room if I didn't.
Resources: How to create a quiet space at home:
https://www.washingtonpost.com/business/2020/05/07/how-create-space-quiet-time-when-everyone-is-home/
Discovery: Students are aware of when we are aware of their needs.
Results: Students respect class time. The students do not sleep, turn their cameras off, or do their household chores.
Automate as Much as Possible:
Before becoming a teacher, I worked in the private sector for a Fortune 500 company. There I was trained on automation and reducing the number of steps it takes to complete a task. I brought this skill with me into teaching.
The two most time-consuming tasks for teachers are grading and communicating with families. I use computer programs to give assessments and assignments. Using those programs, I can grade papers quickly, and I don't have to decipher their hieroglyphics, they call handwriting. Please, don't get me started. I pre-upload feedback for each question and answer choice. I also use an online program that automatically sends text messages and emails to families when students are absent or when their grades fall below a certain point. I even set it up to send home weekly grade reports. Parents enjoy having weekly updates. It makes conversations concerning the students' progress easier.
Resources: Jupitergrades.com, it sends home messages in English and Spanish.
Discovery: It is essential to make the families feel they are part of the classroom with the student as the guide.
Results: Students state how proud their parents are of their progress. This motivates students to grapple with the material and persevere.
Google Voice:
I do not give my personal number to parents. I use a free Google Number. With this system, I can send text messages and make/receive phone calls from a different phone number. Google Voice allows the teacher to create a voice mail and do not disturb be times.
Resources: https://voice.google.com/about
Discovery: Parents and students like when they feel their teacher is accessible.
Results: Students state they feel a connection to the course.
Saying Hello:
When I found out that we will start school virtually, I freaked out. I asked myself, how can I build a rapport with kids over a computer? I need to meet them at least once. A week before school started, I delivered a book bag full of school supplies and an Amazon Fire Tablet to each student, with the parents present at the time of delivery. I was able to afford to do this; I used the money I made teaching summer school. However, you don't have to go to this extreme; mailing a greeting card, sending families a welcome video, or a welcome phone call is a welcomed gesture.
Resources: Anything that shows you are happy to have the young scholar in your class.
Discovery: Small tokens of appreciation makes the students feel valued and special.
Results: Students felt they had the materials needed to succeed in the course.
Virtual teaching can be challenging because it is new; however, it requires the same good old fashion teaching strategies we used in the four-walled classroom: engaging pedagogy, teaching from the heart, involving the family, being accessible, and showing that we care. I am a happy teacher with less stress. Teaching is a joy.
A last note: This year, Mrs. Richardson and I reconnected, and we email each other weekly.
If you want to connect and share your questions regarding the tips shared by Jonte:
Instagram: JonteRLee
Twitter: JonteRLee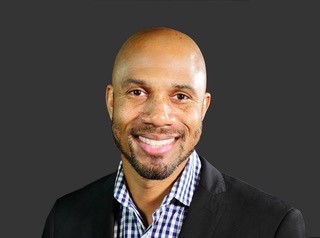 Profile
Mr. Jonte' Lee is a community teacher and is willing to help any student that is in need of learning. Mr. Lee is willing to be a thought partner to parents and teachers during this pandemic. Mr. Lee can be reached as @JonteRLee on Instagram and Twitter!
Mr. Jonte Lee has been teaching STEM in DC Public Schools for eight years. Before becoming a high school teacher, he worked in the corporate sector as a marketing specialist. His first call to teaching was when he volunteered for the Big Brother Big Sister program while working in the private sector. There he would read to his little brother twice a week. He liked it so much that he sought out to become a teacher. He first taught college in the school of business part-time while still working in corporate America. He discovered the joy of teaching and wanted to do it full time. It was through Ready To Teach, an alternative teaching certification program, at Howard University that he earned his teaching license. Through teaching, he found his life's passion. He cannot see myself doing anything else. He enjoys making meaningful connections with students and pushing them academically forward. Hus greatest joy is seeing them grapple and learn a concept.