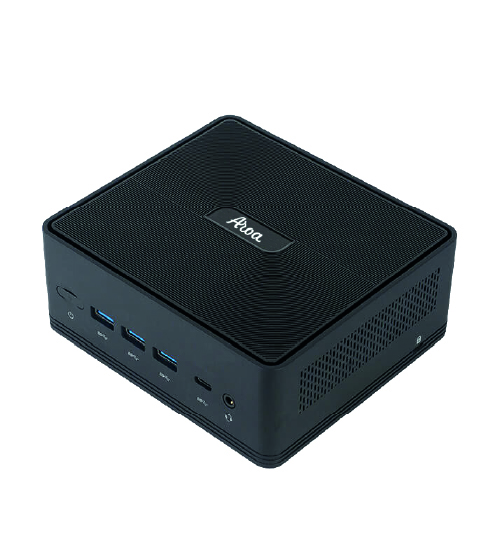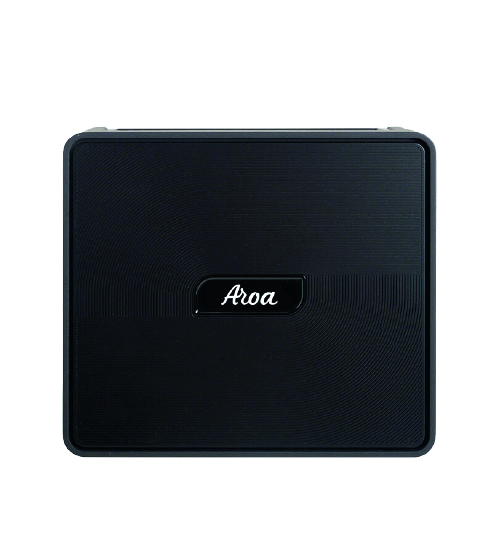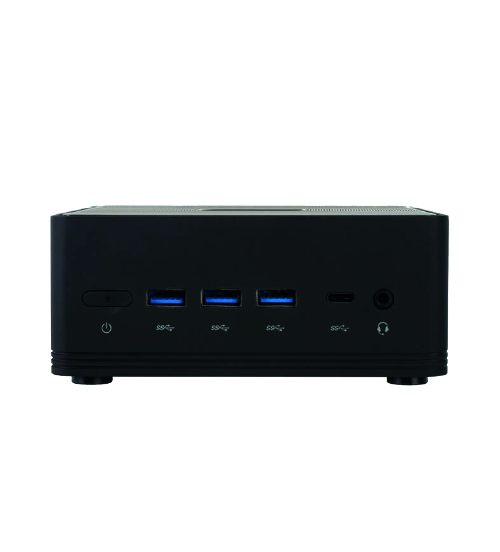 AROA MS
Compact & Efficient
Aroa MS redefines the look and feel of a desktop PC. Smaller than a lunch box, it's a Mini PC that offers all the potential of a traditional desktop in a format that fits in the palm of your hand.
The best 4K experience
Thanks to its integrated graphics card, this small device is capable of displaying 4K images with amazing image quality.
Energy Saving
Social responsibility and environmental preservation represent a commitment to life.
OS: Windows® 10 / Windows® 11
CPU: Intel® Celeron® Processor N3350
Memory: Up to 8GB DDR3
Storage: 64GB eMMC | 2.5″ SSD/HDD Expansion Slot available
I/O: 1x VGA; 1x HDMI 1.4; 1x USB 3.1 Gen1 Type-C (front); 3x USB 3.1 Gen1 (front); 2x USB 2.0 (2x Back)
Connectivity: Wifi 5; BT 4.2 / Gigabit LAN
Dimensions: 56.4 x 132 x 118mm
OS: Windows® 10 / Windows® 11
CPU: Intel® Celeron® Processor N4020
Memory: Up to 8GB DDR4
Storage: 64GB eMMC | 2.5″ SSD/HDD Expansion Slot available
I/O: 1x VGA; 1x HDMI 1.4; 1x USB 3.1 Gen1 Type-C (front); 3x USB 3.1 Gen1 (front); 2x USB 2.0 (2x Back)
Connectivity: Wifi 5; BT 4.2 / Gigabit LAN
Dimensions: 56.4 x 132 x 118mm
OS: Windows® 10 / Windows® 11
CPU: Intel® Pentium® Processor N5030
Memory: Up to 8GB DDR4
Storage: 64GB eMMC | 2.5″ SSD/HDD Expansion Slot available
I/O: 1x HDMI 2.0; 1x HDMI 1.4; 1x USB 3.1 Gen1 Type-C (front); 3x USB 3.1 Gen1 (front); 2x USB 2.0 (2x Back)
Connectivity: Wifi 5; BT 4.2 / Gigabit LAN
Dimensions: 56.4 x 132 x 118mm