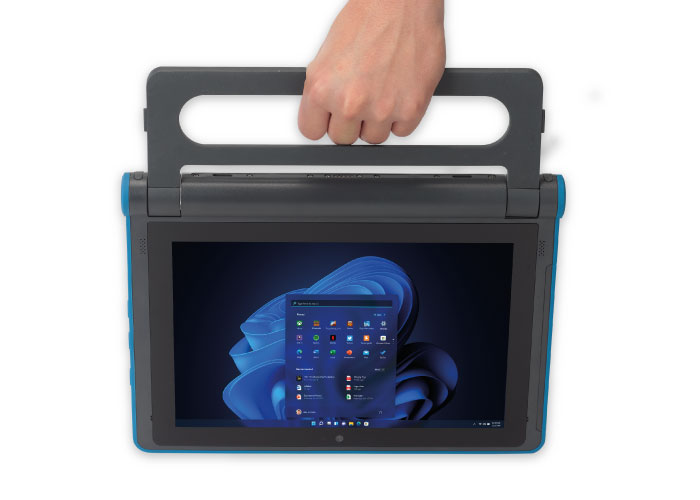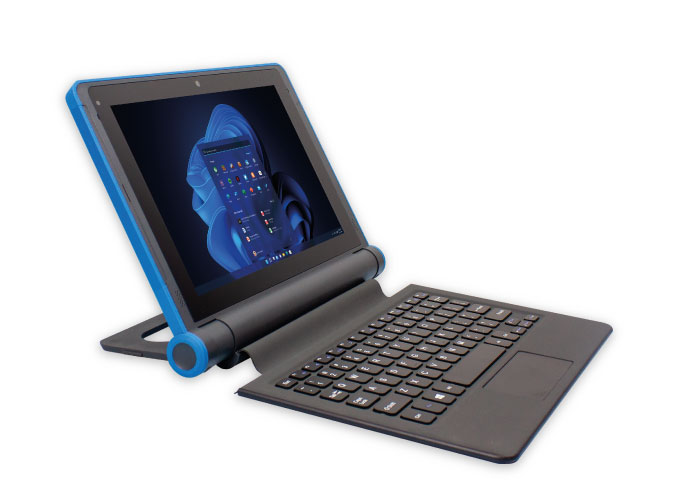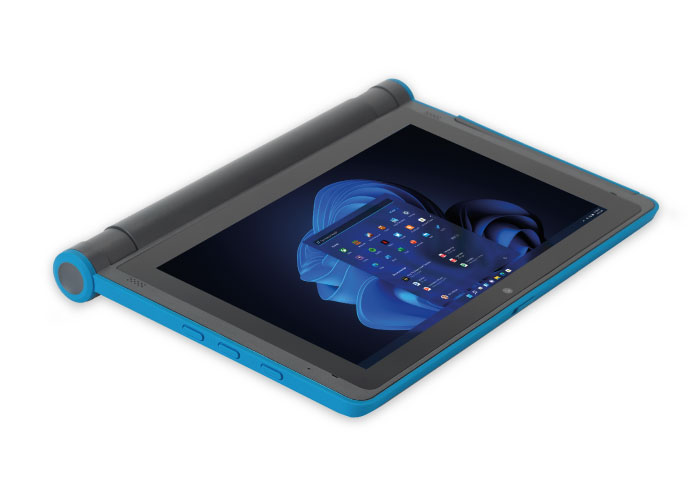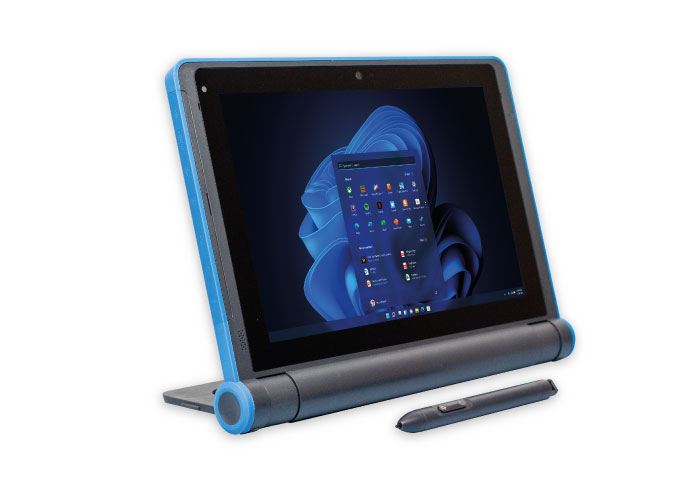 SLIDE S301
Suitable for every learning scenario
SLIDE S301 is a 2-in-1 device that combines mobility with the needed productivity to carry out all your tasks. The soft keyboard is easily attached to the tablet, while the kickstand allows the students to set their preferred screen angle. The back-cover features LED indicators, which enable teachers to quickly know if all the devices in the classroom are on and connected to the Internet. By including Windows 10, students can access to a handful of features, such as Cortana and Windows Hello, towards an enhanced user experience.

powered by
INSPIRING KNOWLEDGE
EDUCATION SOFTWARE
PURPOSE-BUILT FOR EDUCATION
Thinking about safety and reliability, SLIDE S301 comes with a cylindrical battery that is a safer option and outstands itself for a longer lifespan. It offers over 10 hours of battery life, keeping the students on during the entire school day. It also Includes added security features, such as a front camera cover and a fingerprint sensor on the Power button.
An active stylus alongside a Microlens open the way for a more hands-on and engaging learning experience.

Drop resistant up to 100 cm
MIL-STD-810G

Liquid spill resistant and dust
Keyboard & Touchpad IP54

Round edges & no sharp corners
For a safer user experience

+ 10h Battery Life
Battery for all day usage