BETT is the very-first industry show of 2020 in the education technology environment, gathering over 800 leading enterprises, more than 100 exciting new EdTech startups, more than 380 speakers and more than 35Â 000 attendees.
People from over 145 countries linked to the global education community got together to celebrate, debate and inspire the future of education and how technology and innovation leverage teachers and learners to fulfil their potential.
Focused on issues, such as Innovation, Empowering Teaching & Learning, Wellbeing, Future Tech & Trends, Skills & Inclusion and Social Mobility & SEND, Bett Show 2020 aims to inspire thought-provoking debating around these six key themes.
In addition, this is the event where educators and EdTech providers do gear up to discover and explore the best and most innovative solutions the sector of education technology has to offer.
jp.ik, firmly committed to be a leader in developing technology-based education solutions, was at Bett Show, which took place from January 22-25, at the London ExCel.
Throughout its first decade in the education technology landscape, jp.ik has built solid and long-lasting relationships with partners around the globe, in order to design and implement innovative technological solutions for education, sustainability and connectivity. Therefore, for this edition, alongside its key partners, jp.ik showcased the 2020 portfolio of sustainable technological solutions that start off with education and move forward fostering economic development and social transformation, as well as connecting them to the world.
Taking in consideration the lack of elemental education structures and utilities in remote and rural areas, jp.ik, Microsoft & Partners have joined forces to create a Community Learning Centre and took the opportunity to launch this innovative project for transformation and connectivity at BETT.
During the first two days of the event, through guided visits, the delegations had the opportunity to get to know the CLC's concept, which welcomes and fosters welcomes design, experiment, test and explore to discover and build up creative innovative solutions with practical value to the real world situations.
During the two final days, all participants had the chance to visit the CLC and comprehend how this concept works in real life.
With an educational ecosystem as a jumpstart, jp.ik CLC is a green, durable and resistant solution designed to empower communities and connecting to the entire globe.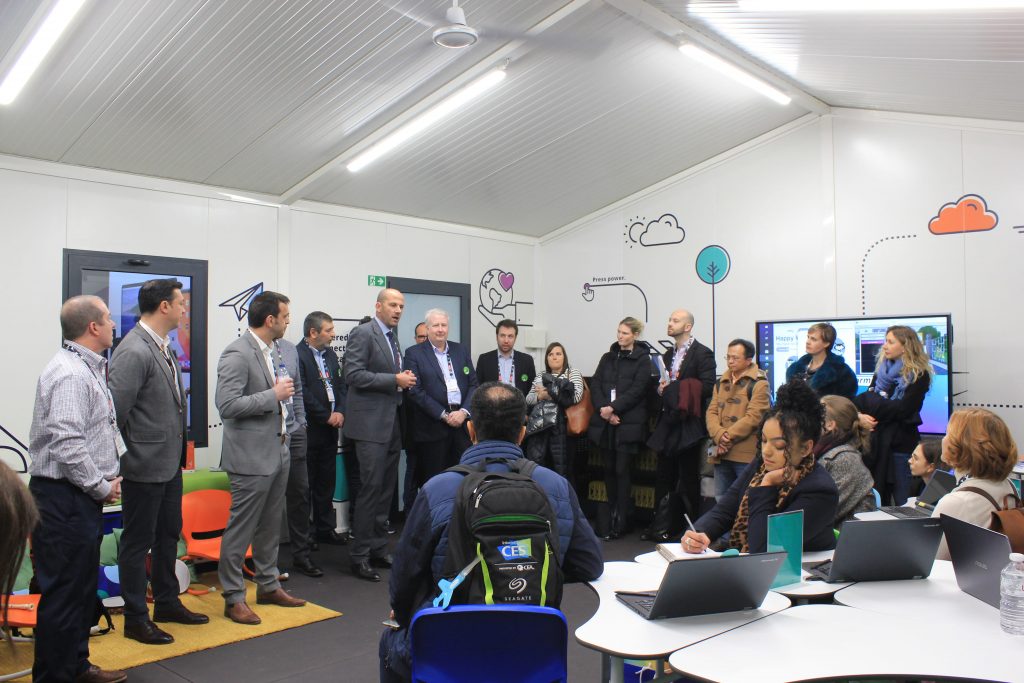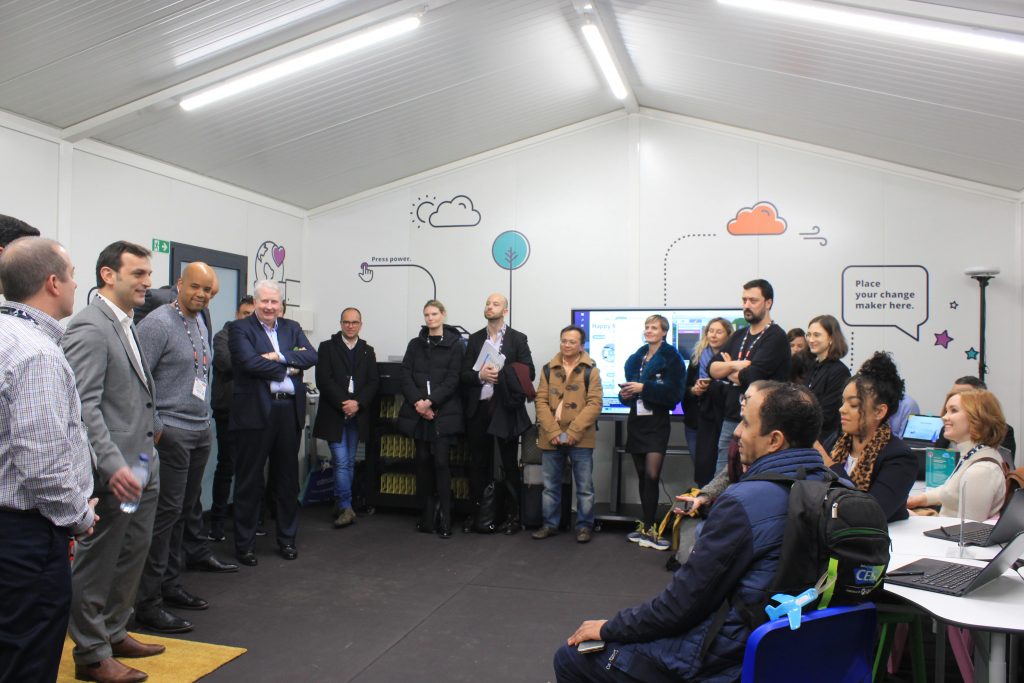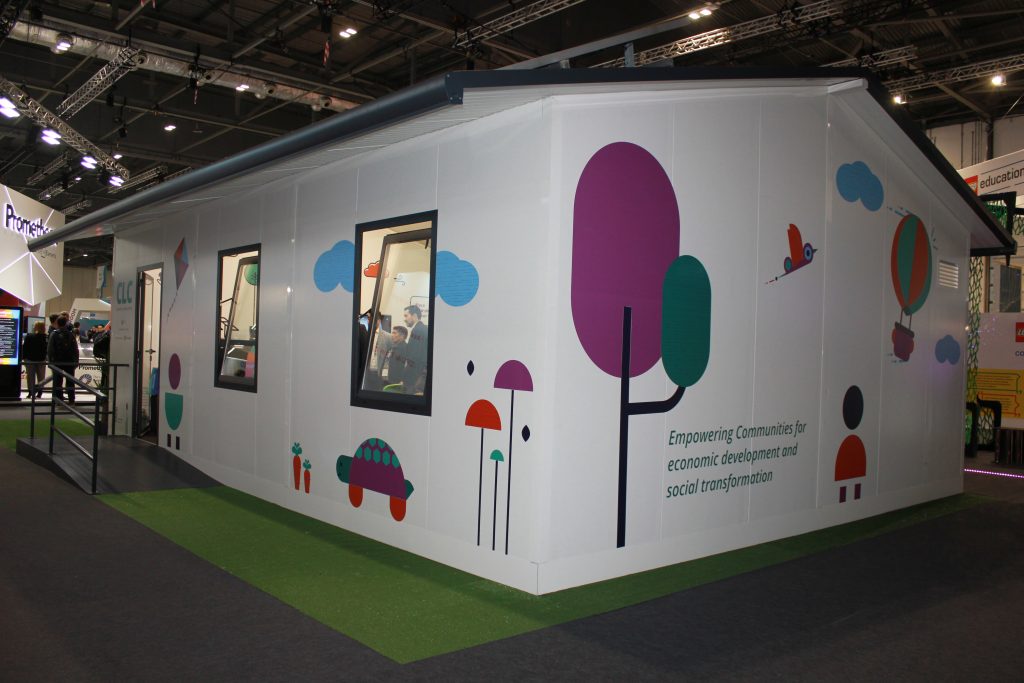 In addition, jp.ik and Microsoft launched Turn Connect, which features a Snapdragon 7c compute that integrates an octa-core processor for a premium classroom experience. Turn Connect was launched in the morning of January 22 at Microsoft VIP Room.
Aiming for innovation while answering users' desires and needs, jp.ik and Intel are designing a forward-looking device for mobility and connectivity. Together, we are developing Iridium Creek (its code name, for now), wondering about the needs and demands of daily schedules.
For a smoothly switch between office work and business trips or between work and personal tasks, Iridium Creek is a 360º convertible that stands out for its ultra slim design and a full HD 2K and 4K screen and supports 5G.
In the morning of January 23, at the North Gallery Suite 12+13, it was possible to have a sneak peek on Iridium Creek that will be released next June.
In turn, since 2010, Dimenco has been leading the spatial, pushing the boundaries to make the dream of simulated reality real. Together, jp.ik and Dimenco had presented the concept of uniting hardware, software and technology to enable fast, rich and natural three-dimensional  experiences without the need of wearables.
Since BETT is the first event of education technology of the year, jp.ik took the chance to launch the 2020 education devices lineup. All portfolio holds portable solutions allowing teachers and learners taking learning everywhere.
Thinking about the eagerness to play, experiment and test the boundaries of the younger explorers, our devices distinguish themselves from others by their durability, resistance, ruggedness and safety.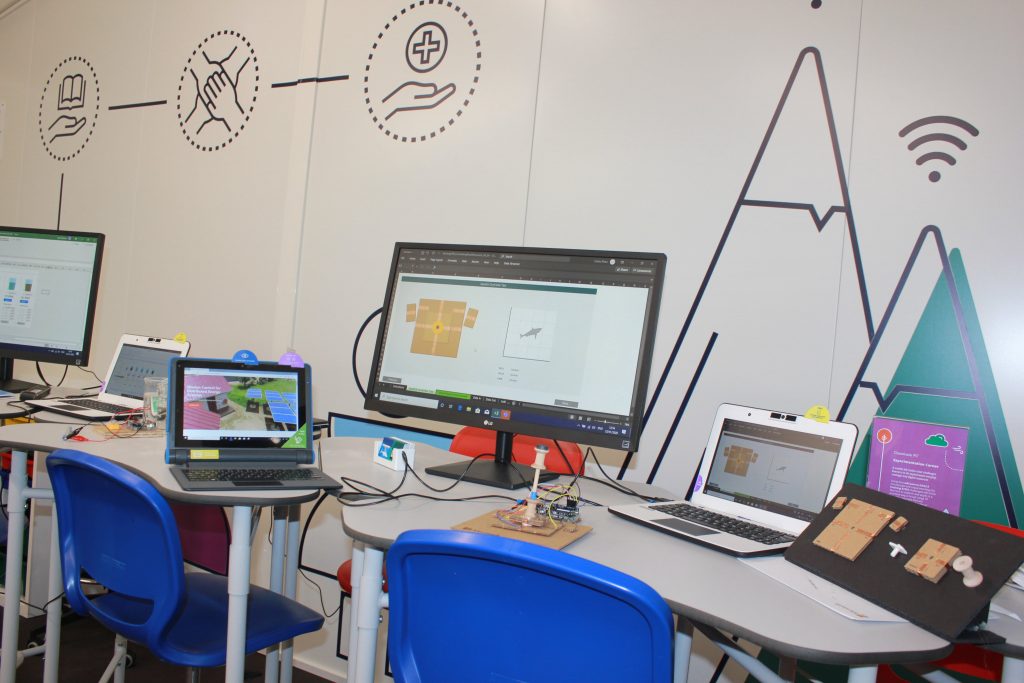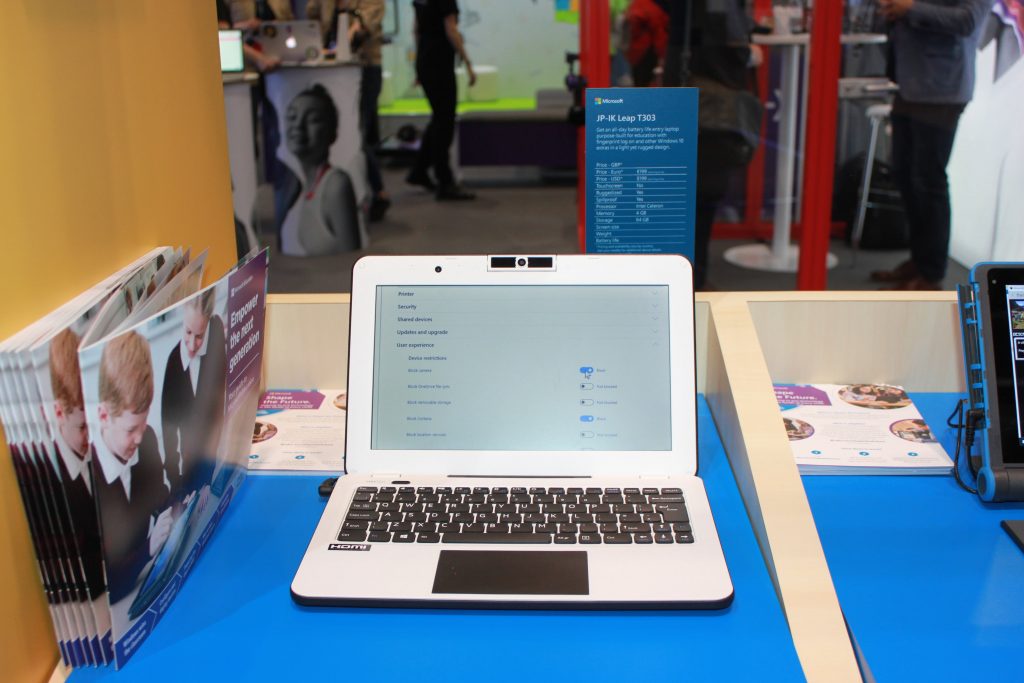 So, jp.ik presented:
SLIDE S301, a 2-in-1 device designed for Upper Primary School students – empower students to achieve the learning milestones of pupils within the age range 8-11 years old, such as reading to learn, research and experimentation, open creation, real-world connections, presenting and sharing.
TURN T303, a 360º convertible developed for Middle School students – guide students into achieving learning milestones, such as learning application, deeper real-world connections, research, interaction and knowledge exchange.
LEAP T303, a classic laptop suitable for Secondary School pupils – Â aiming to leverage the development of tasks characteristic of this age range, such as moral development, identity consolidation and abstract thought.
TRIGONO V 501, designed as a key resource for teachers' work – enable mobility to perform a kaleidoscope of academic and work tasks.
For this BETT edition, jp.ik presented its sustainable technological solutions that start off with education and move forward fostering economic development and social transformation. The undeniable fact is the confluence between education and technology is already in motion and we can expect technology to bring forward some philosophical shifts in educational paradigm, but we should also expect that it will inspire creativity, critical thinking, collaboration, research and problem solving.