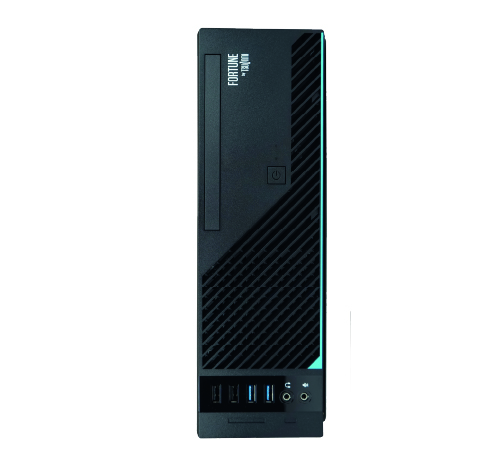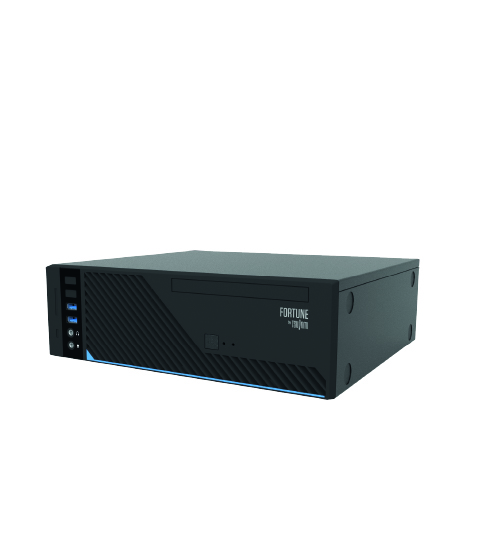 FORTUNE SLIM
Design and Reliability

FORTUNE desktops feature a simple and compact design, combined with Tsunami's characteristic reliability. All FORTUNEs undergo rigorous testing to ensure maximum efficiency and quality.
TESTED 24/7
FORTUNE desktops feature ASUS Corporate Stable Model motherboards, tested 24/7 at temperatures up to 45º and humidity up to 80% to ensure component functionality in any environment.
SURGE PROTECTION
A unique circuit with integrated voltage regulators to protect your chipset, connectivity ports and audio codecs from damage caused by unexpected high-level voltages.
OS: Windows® 10 or Windows® 11
CPU: Intel® Core® Processor 11th or 12th Gen
Memory: 2 slots DIMM DDR4 (Max. 64GB)
Storage: SSD SATA & NVME up to 2TB / HDD up to 8TB
Motherboard: Intel H510 SKT-1200
I/O: 1x VGA; 1x DVI; 1x HDMI; 1x DisplayPort; 4x USB 3.2 Gen1 (2x Back | 2x Front); 4x USB 2.0 (2x Back | 2x Front); 5x Audio jack(s) (3x Back | 2x Front); 1x COM1 Port; 1x LPT Port; 1x PS/2 Keyboard & 1x PS/2 Mouse
Connectivity: Intel i219V LAN Gigabit
Power Supply: 265w (80Plus Bronze)
Dimensions: 305 x 100 x 266mm
OS: Windows® 10 or Windows® 11
CPU: Intel® Core® Processor 12th Gen
Memory: 2 slots DIMM DDR4 (Max. 64GB)
Storage: SSD SATA & NVME up to 2TB / HDD up to 8TB
Motherboard: Intel H610 SKT-1700
I/O: 1x VGA; 1x HDMI; 1x DisplayPort; 4x USB 3.2 Gen1 (2x Back | 2x Front); 4x USB 2.0 (2x Back | 2x Front); 5x Audio jack(s) (3x Back | 2x Front); 1x COM1 Port; 1x LPT Port; 1x PS/2 Keyboard & 1x PS/2 Mouse
Connectivity: Intel i219V LAN Gigabit
Power Supply: 265w (80Plus Bronze)
Dimensions: 305 x 100 x 266 mm