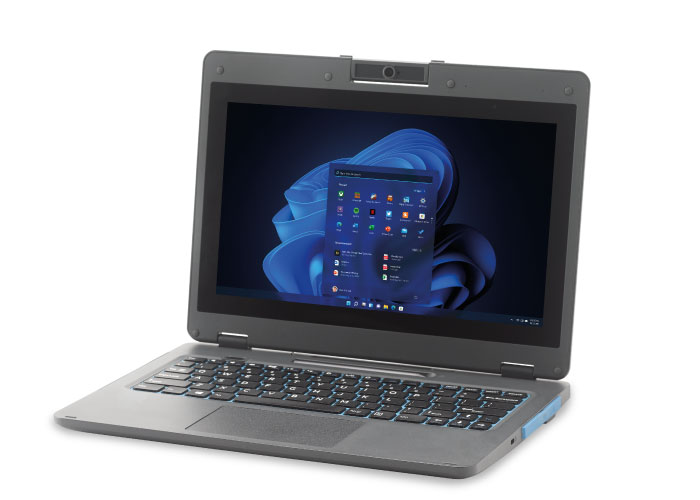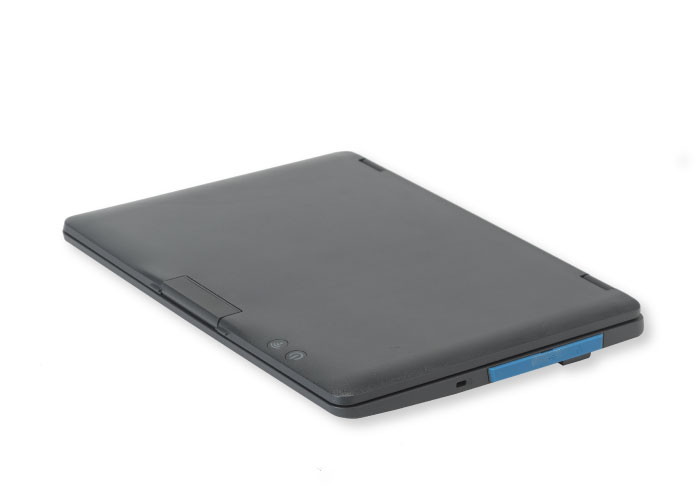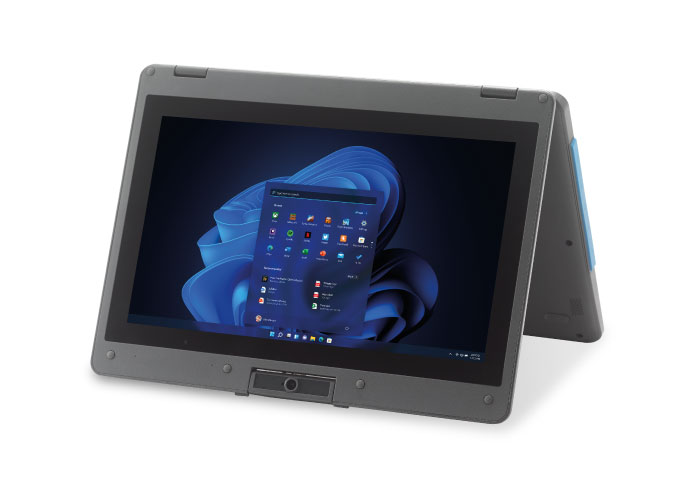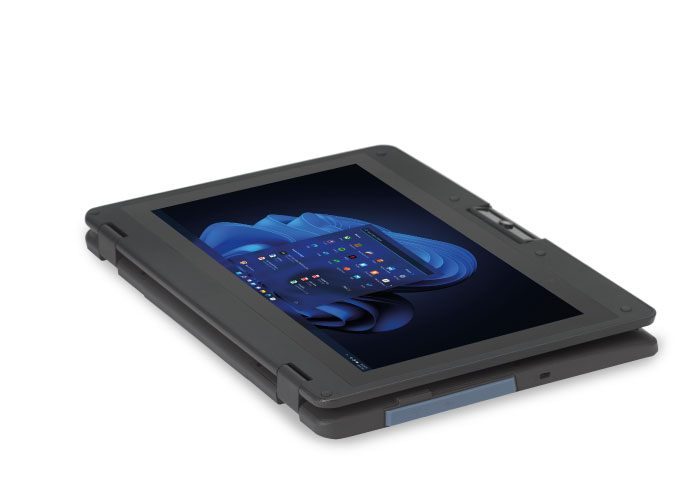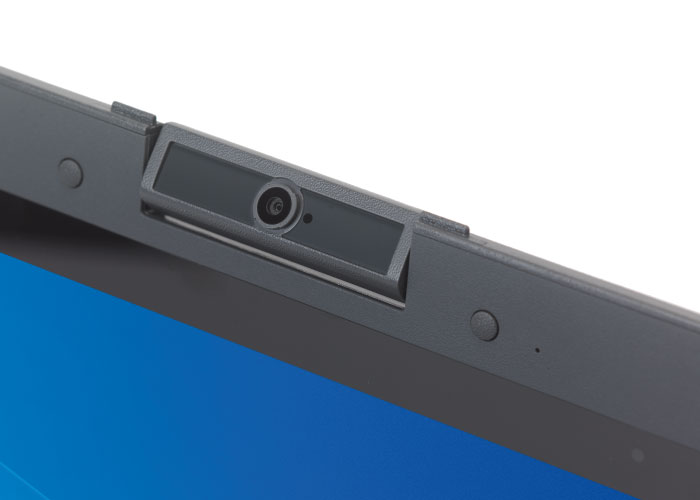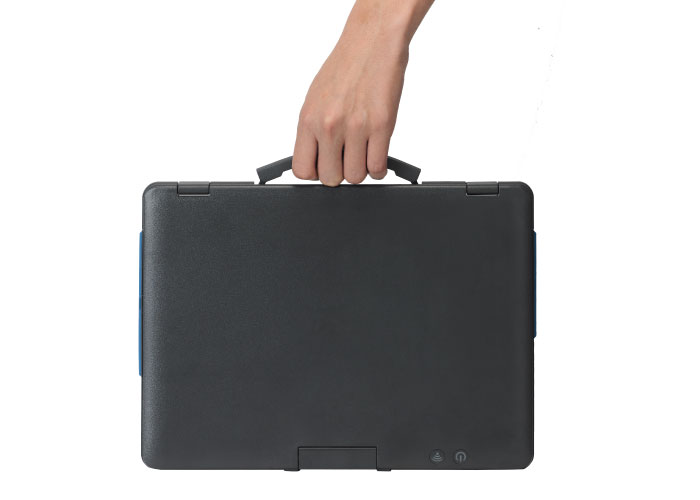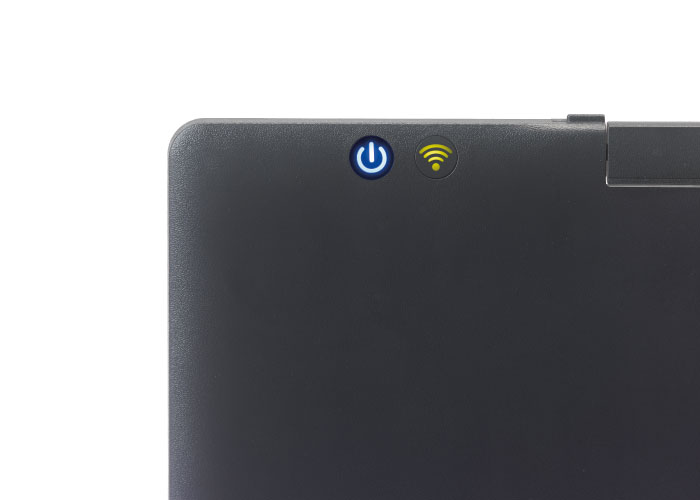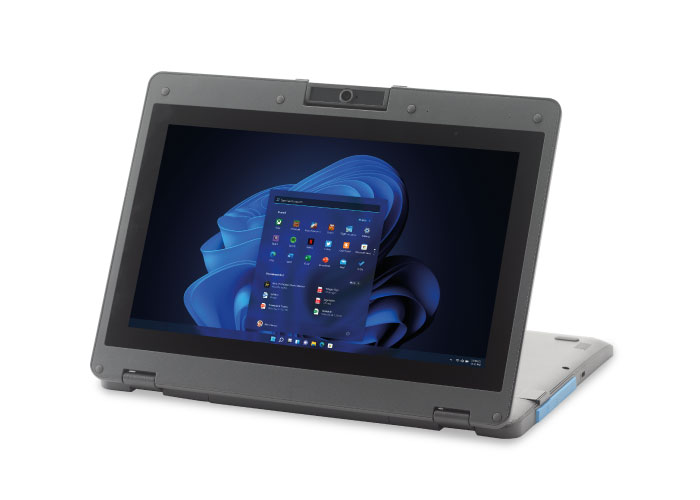 TURN T303
Designed for a learning Ecosystem!
TURN T303, a 360º convertible, was designed to improve mobile learning.
The integrated keyboard transforms the tablet into a complete productivity tool for creating and editing content.


powered by
INSPIRING KNOWLEDGE
EDUCATION SOFTWARE
PURPOSE-BUILT FOR EDUCATION

TURN T303 allows differentiated learning experiences among
students in the same formal space.
At the same time, teachers were kept in mind! Having kids and
computers in the same room can be a challenging quest and
assuring they keep their focus when switching between online
and offline moments can be a daunting task. So, on the back of
the monitor, there are two lights (ON (charging and battery
status) and Wifi Status (Off/ Connected), enabling the teachers
to check the status of the devices without disturbing the
classroom dynamics.

Drop resistant up to 100 cm
MIL-STD-810G

Liquid spill resistant
Keyboard & Touchpad IP52

Round edges & no sharp corners
For a safer user experience

10h Battery Life
Battery for all day usage