"Movement is the song of the body."
Vanda Scaravelli
Over the last few weeks of confinement in most regions around the globe, some people took the time to finally keep the new year's resolution of exercising more, and others enjoyed the opportunity to stay still and rest for a very long while. Some read endless books, watched marathons of tv series and cartoons, played console or computer games, and navigated social networks longer than ever… And others, let their adventurous spirits win some home running, bed jumping, or sofa back flips competitions, played hide and seek and catch-up, took the dance floor or practiced some yoga positions…
What about you? Has movement effectively been the song of your body these days or a song still waiting to be sung?! Do you usually remember your bones and muscles need movement to keep strong and healthy, as so do your cognitive processes, social-emotional well-being, and even a good sleeping night? Do you need some extra inspiration to take movement more effectively into your days? That is what this weeks' tip will bring you! Join your younger and older loved ones and meet this week's rockstar GoNoodle.


GoNoodle is a free online platform with curated quality content created by a team of child development experts, artists and sports specialists to inspire kids of all ages, interests, skills, and abilities, as well as their families, to be active, more aware of themselves and others, and more eager to learn. There are hours of funny and engaging videos available, as well as a set of unplugged activity suggestions shared at the Good Energy at Home section, and related digital games accessible in the free app that is presented in the GoNoodle Games section.
There is literally content for all tastes available at just a few clicks! You only need to find out your mood and the song your body needs at the moment, and exercise, stretch, dance…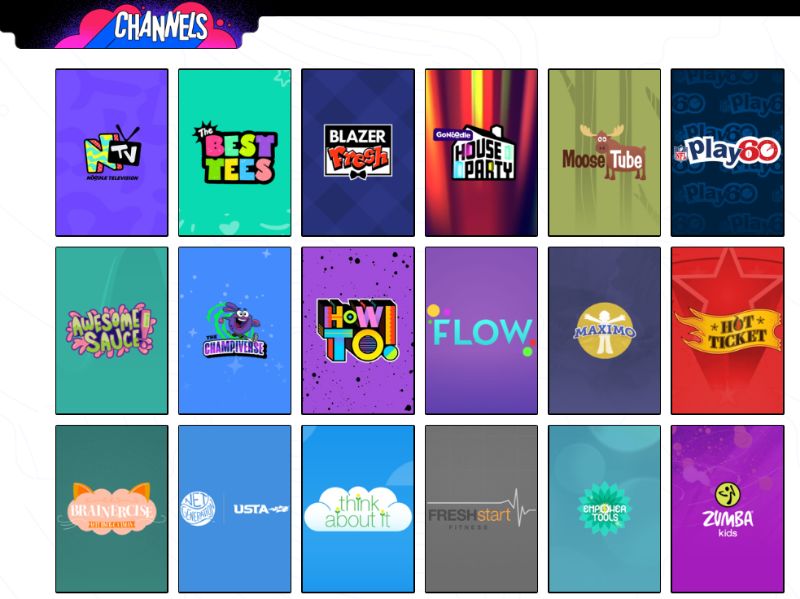 Are you willing for a home disco party?! Noodle TV and Zumba Kids channels will help you have it, with a lot of choreographed music clips. Do you prefer to dance Believer from the Imagine Dragons, Two Princes from the Spin Doctors, or Happy from Pharrell Williams? Try it out together with your kids and discover who wins the best dancer award? And the best singer one? You may record your dance and create your own family music clips to share with your family and friends or simply to remember your disco parties later. Did you realise how you moved your bones and muscles in this activity? Did it help you to release some tension and extra energy?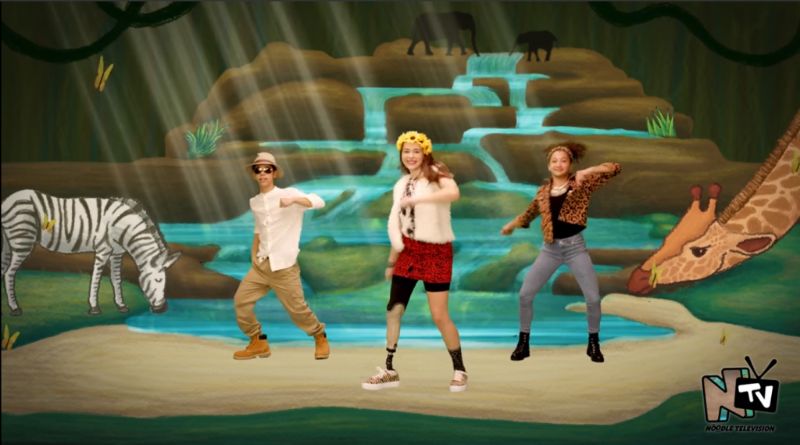 Or would you need something more in a workout mood? If so, Play 60, Fresh Start Fitness and Next Generation channels will be good choices for you. Coaches will ask you to jump, run, march, do arms circles, arms and legs stretches, lunges, knee raises, squats… a whole set of exercises that will help you move and strength each muscle of your bodies, even those you might not no you have.
Who did the exercises with more energy and dedication? Who have mastered each one? You may create a rewards table with your kids and let them give the stamps to the best performers in each exercise. Will they want to practice them again and again, and win you in this contest? Or will they want to perform better over time for themselves? This can be a great opportunity for family talks about the importance of exercising and taking care of yourselves, and you can try to come up together with some decisions on what you could improve in your family habits and dynamics to reach those goals.
But if you realise that you need more relax and calm down moments, GoNoodle also has something for you. You might check Flow and Empower Tools channels where you'll find calming videos with some yoga and Pilates exercises that will help you bring focus to yourself, grow strength and confidence from inside, and find out the relaxing strategies that work better for you.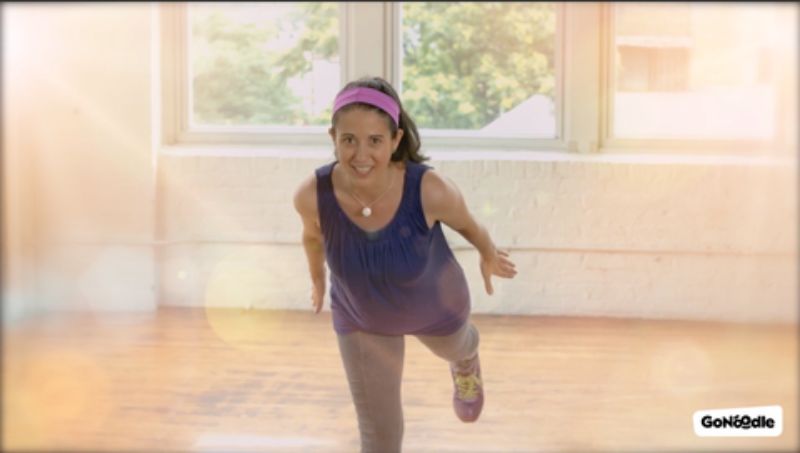 You might register them, writing or drawing in small papers to be placed somewhere you can look to whenever you feel you need to calm down. You can also try to do those exercises before going to sleep with or without the videos support. Does this effectively help you? What do you feel differently in your body after doing these activities? You may take the opportunity to talk about the things that stress each one of you and how you deal with them… Taking the perspective over others' feelings and experiences can be very powerful and empowering, even more if we are talking about our loved ones! The Think about it channel can also support this conversations, as its videos invite us to reflect about ourselves, the world around us and how we can relate to each one in a more respectful and happier way.
If you have reached here, you are probably (even) more aware of your and your family's symphonies. Do not forget it and recall on GoNoodle to ensure movement is intentionally part of your days. Your health and your social-emotional wellbeing will be grateful!
Contribution by:
Ana Mouta, Ana Paulino and Inês Sá Couto are Pedagogy Specialists at jp.ik.