Good quality infrastructures are vital for a quality-learning environment, because they promote a better instruction, higher student outcomes and the decrease of the dropout rates,among others.
A recent study from the University of Salford and the University of Huddersfield of United Kingdom shows environmental and design elements of a school infrastructure explained 16 percent of variation in primary students' academic progress. It also shows the design of education infrastructure affects learning through three interconnected factors: naturalness, stimulation and individualization.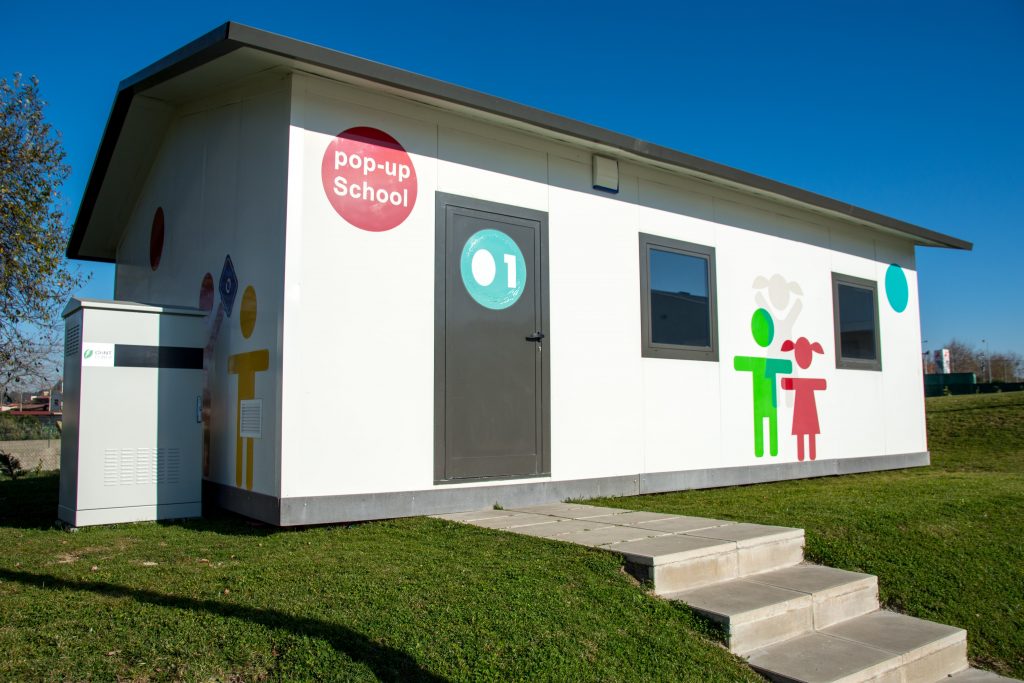 It is crucial to assure the investment in good, comfortable and safe school infrastructures. In this context, the need of building school infrastructures in some regions is still a reality.
Moreover, in some regions schools still lack spaces designed for the 21st century learning environment, such as ICT Labs and flexible instructional spaces designed to engage learners in an immersive learning experience leveraged by technology.
Thereby, jp.ik has developed an infrastructure solution known as Popup School, which is an integrated solution with a simple and fast implementation process and thought as a facilitator of the development of the learning community and the surrounding one.
Developing the Popup School aimed to respond the need of a resistant and modular infrastructure with a fast and easy installation, prompting the implementation of ICT Labs, which spark experimentation and discovery powered by the integration of meaningful technology for a more fulfilling learning experience.
Our Popup School was developed with the students as the central beneficiaries, combining an optimal infrastructure designed to spark the development of the 21st century skills, such as collaborative work, critical thinking and creativity with meaningful technology for education.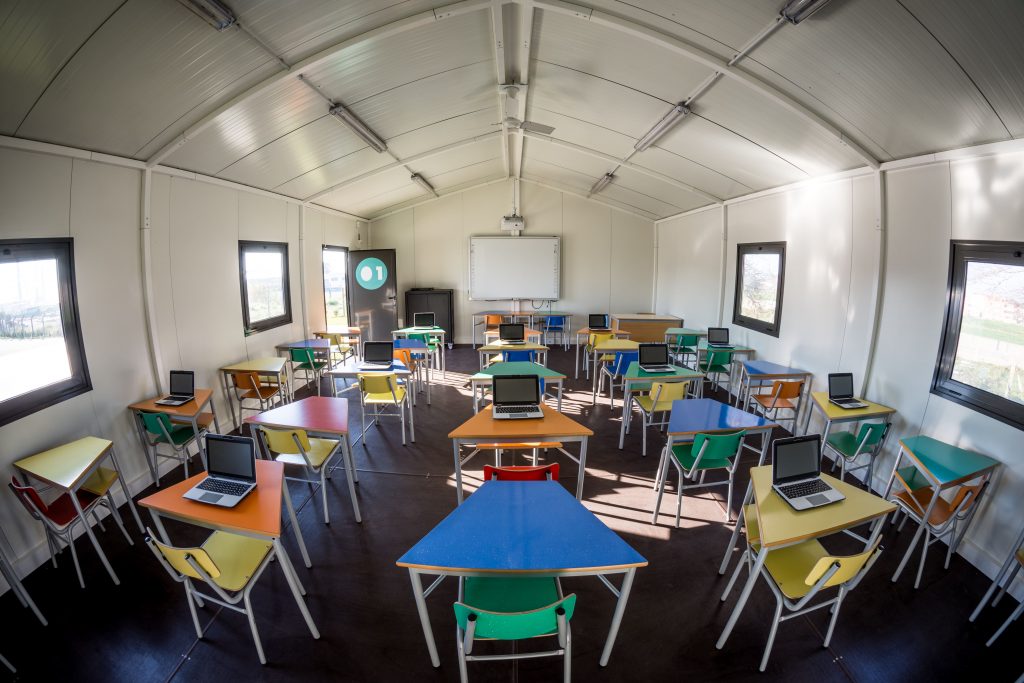 Combining infrastructure and technology aims motivating learners to achieve the best academic performance. jp.ik believes an integrated and quality learning environment enriches a more immersive learning experience.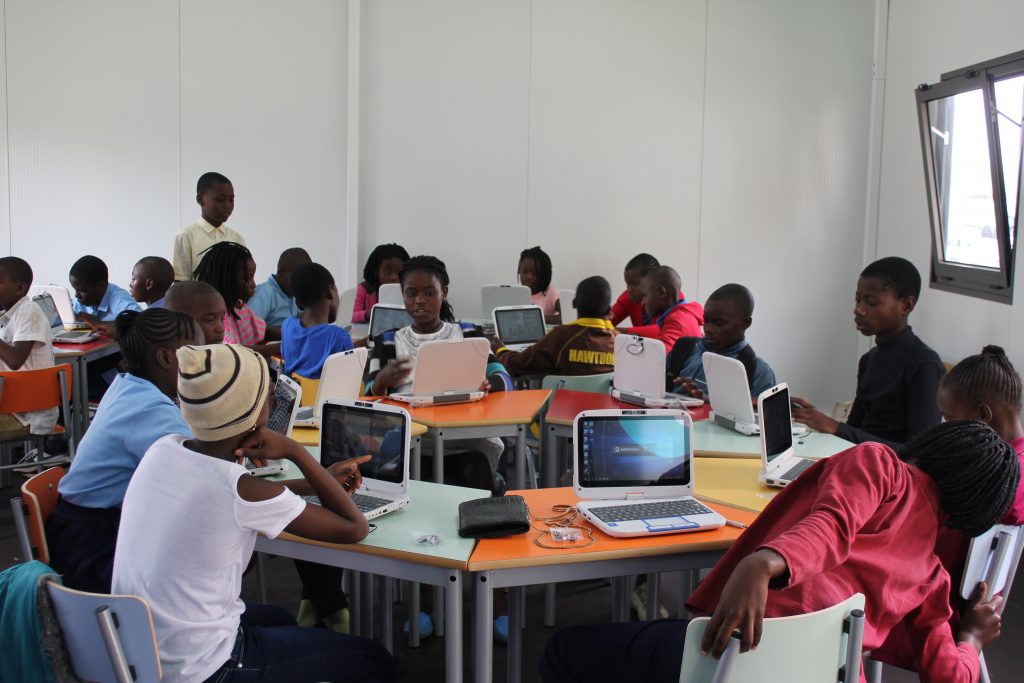 Therefore, through Popup School, we hand over a resistant and quality infrastructure designed for an innovative learning experience, offering a fast and complete infrastructure to an immersive education ecosystem.
In 2018, jp.ik's has improved the Popup School's key features, including some technical improvements to increase students and teachers' levels of usability and operation.
These improvements focused on five main specialty areas: occupational safety and health, capacity, environment friendly and comfort.
In a nutshell, the small big improvements developed for our Popup School are: reduced technical rail; all screws concealed; wall finishing plates removed; metal structure embedded in the wall; sandwich panel anti-theft system; floor without screws; logistics improved; easier assemble; reduced maintenance needs; and overall structure resistance was improved.