In the year jp.ik and Intel celebrate ten years of a close collaboration in the context of education reference designs and expertise by working with school systems worldwide, the two companies joined forces to implement a Proof-of-Concept in two schools in Senegal.
In addition, Microsoft, a solid and close jp.ik's partner with shared beliefs, also supported this initiative by offering two general introduction-training days.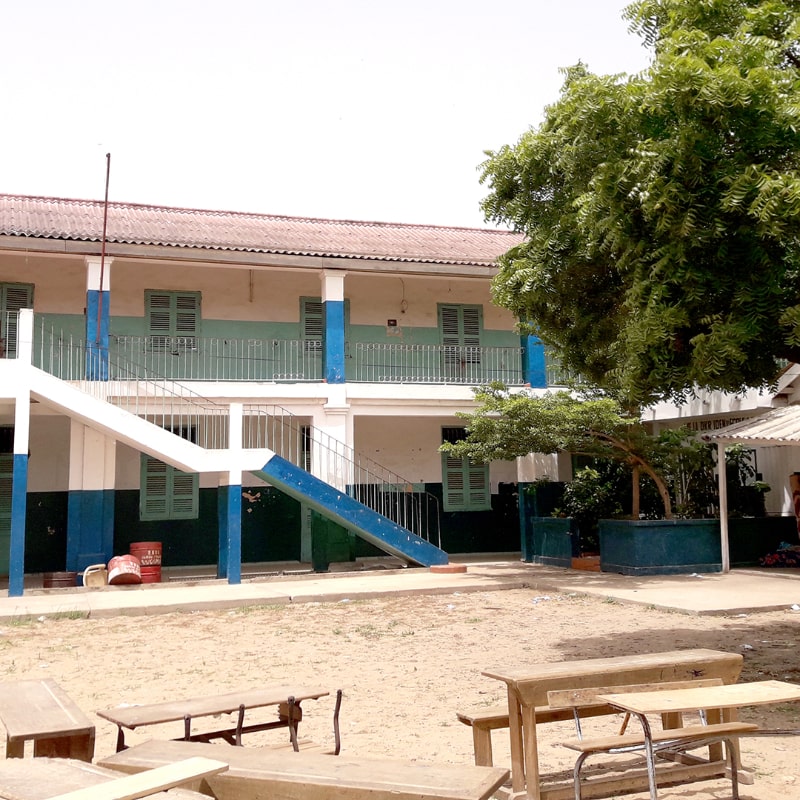 jp.ik and Intel understand the challenges teachers face towards the growing demands of students prompted by the global digital revolution. This new reality we live in shows education is at a decisive turning point, bringing to the surface the challenges resulting from a growing labor skills gap. In this scenario, the opportunities brought by technology point to a single path: transforming education for the next generations.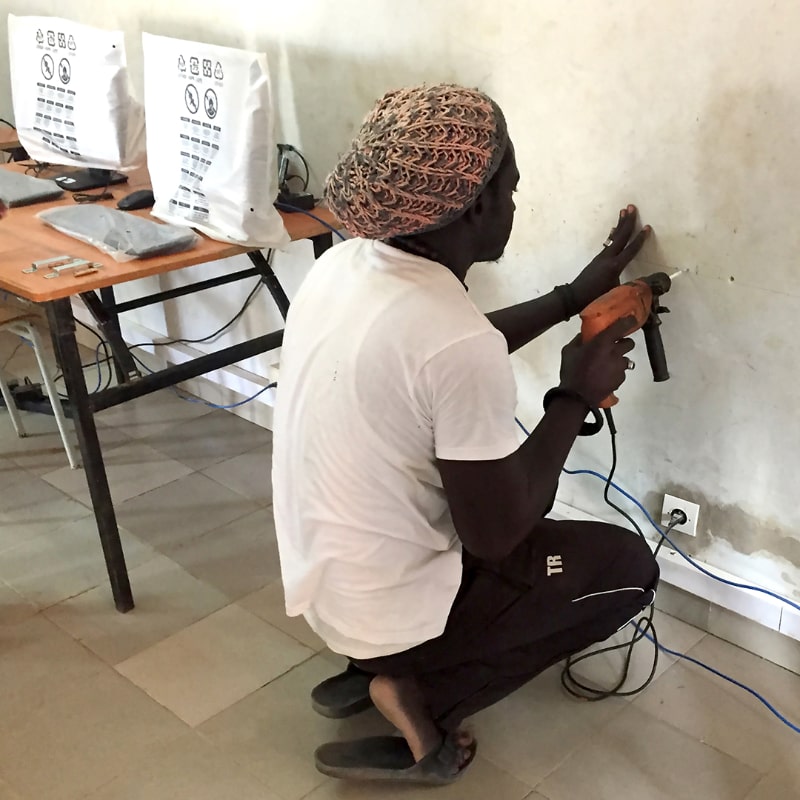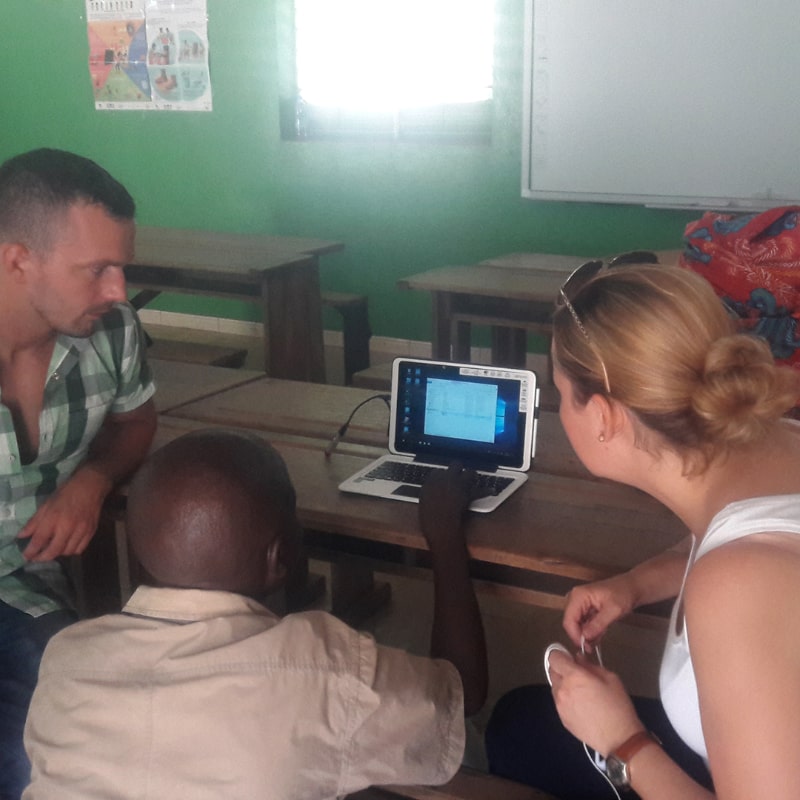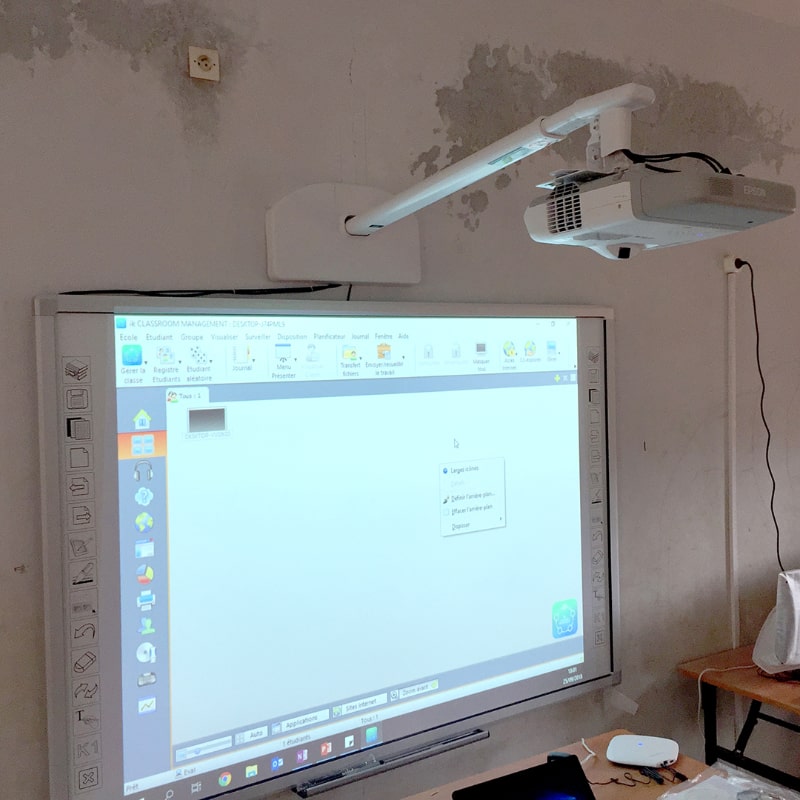 Both companies believe successful ICT-based educational projects go beyond the technology itself, empowering educators to boost student engagement, retention and the development of real-world career-ready skills.
This common statement joined jp.ik and Intel in the implementation of a Proof-of-Concept in two Senegalese schools, Primary School Matar Seck in Rufisque and CEM Ouakam 2, located in two less-privileged neighbourhoods of Dakar area.
This cooperation aims to raise awareness of how ICT in education aligned with a comprehensive teacher training can leverage the learning experience towards an inclusive and quality education.
The purpose of this initiative is to assist teachers in the effective integration of technology in the day-to-day teaching to prepare students to develop skills, such as cognitive flexibility, decision-making, creativity, critical thinking and problem-solving, increasingly requested by a job market in a frenetic mutation revolutionized by technology.
The local beneficiary schools chosen by the Minister of National Education, HE Serigne Mbaye THIAM face the typical challenges public schools in Western Africa are being challenged with, as CE2 classes of the primary school and the 6ème of the secondary school, the main targeted grades, count over 70 pupils per class. For the Primary School the POC is a first initiative where the kids have direct access to computers, whereas the CEM Ouakam 2 was already beneficiary of an initiative that equipped a room with server and thin clients where general ICT classes were performed. In both schools, this is the first initiative of integrated learning with digital devices and the pedagogical training about the use of the devices throughout the schooldays was very much appreciated.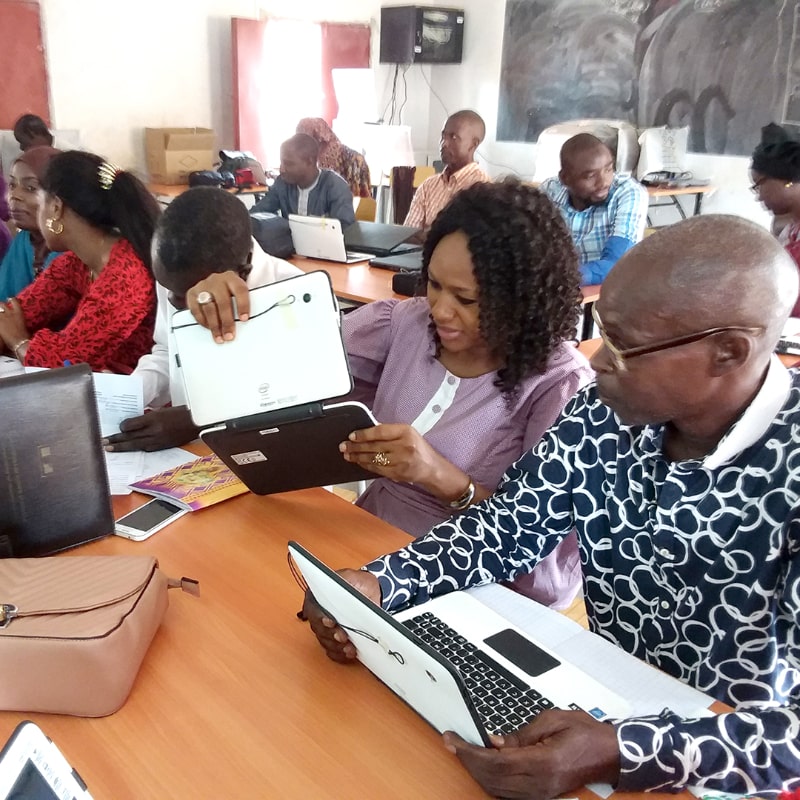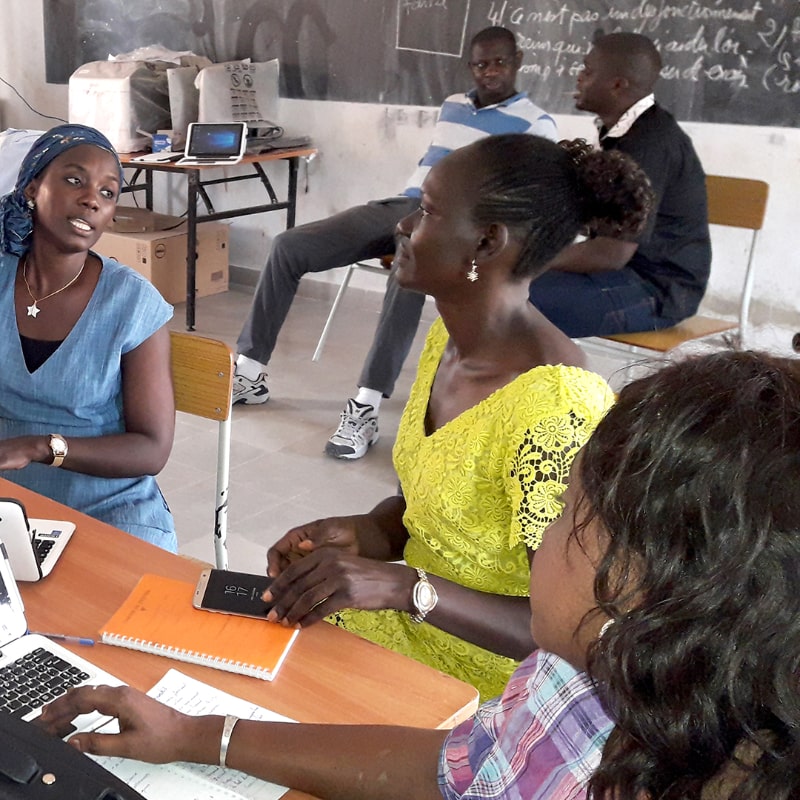 This initiative was undertaken following the visit of a delegation of the Ministry of National Education to Portugal in the end of 2016. The Ministry of National Education did show innovative approaches to integrate ICT in education and since then has followed a few workshops given by Intel.
This Proof-of-Concept, based on jp.ik's 21st Century Classroom solution has been implemented in several countries around the world, is a three-part approach, comprehending a technological solution and a pedagogical and engineering solution.
Technologically speaking, the solution covers a broad group of devices developed for the classroom experience: Student devices, Teacher device, Content Access Point, Interactive Board and projector.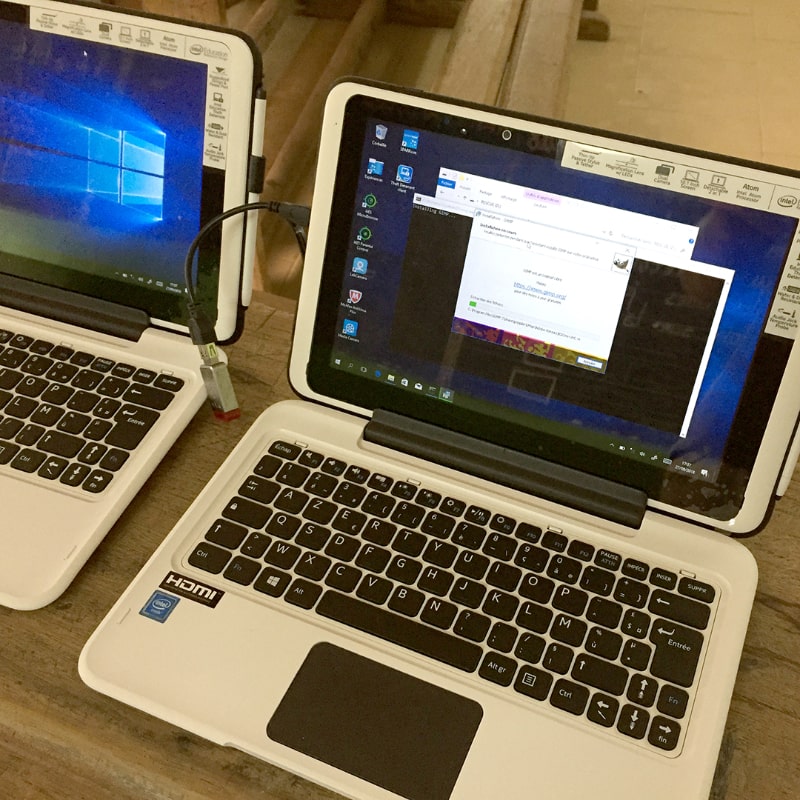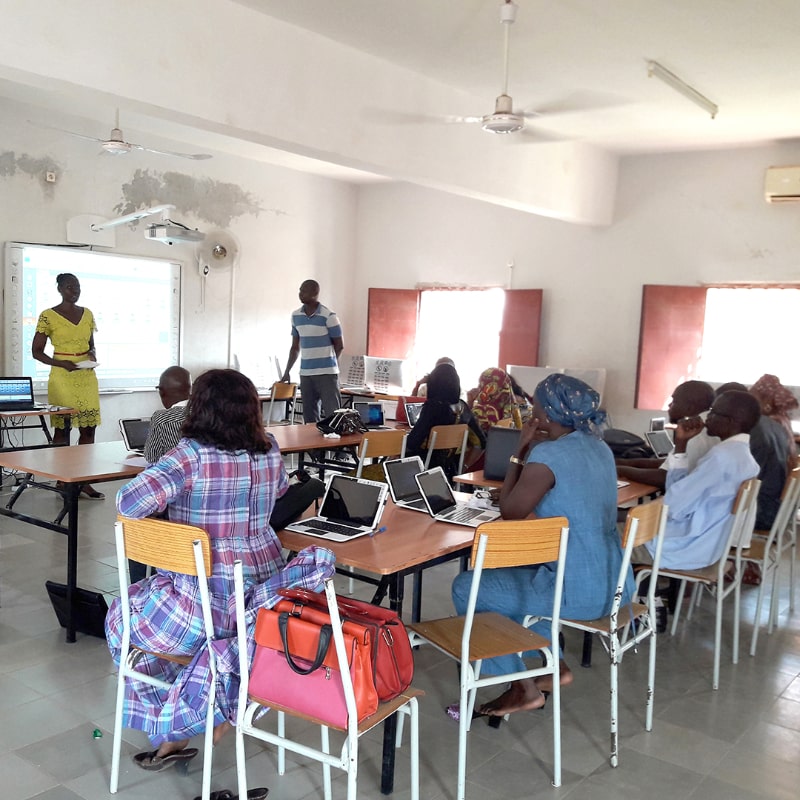 In terms of Pedagogy, this Proof-of-Concept provides a solid solution to assure an efficient level of Training to assist teachers to assure the adequate use of the technological equipments and to explore them at their full potential. For that, jp.ik teams of Pedagogy and Engineering, who run the workshops and the technical support, respectively, assure this training.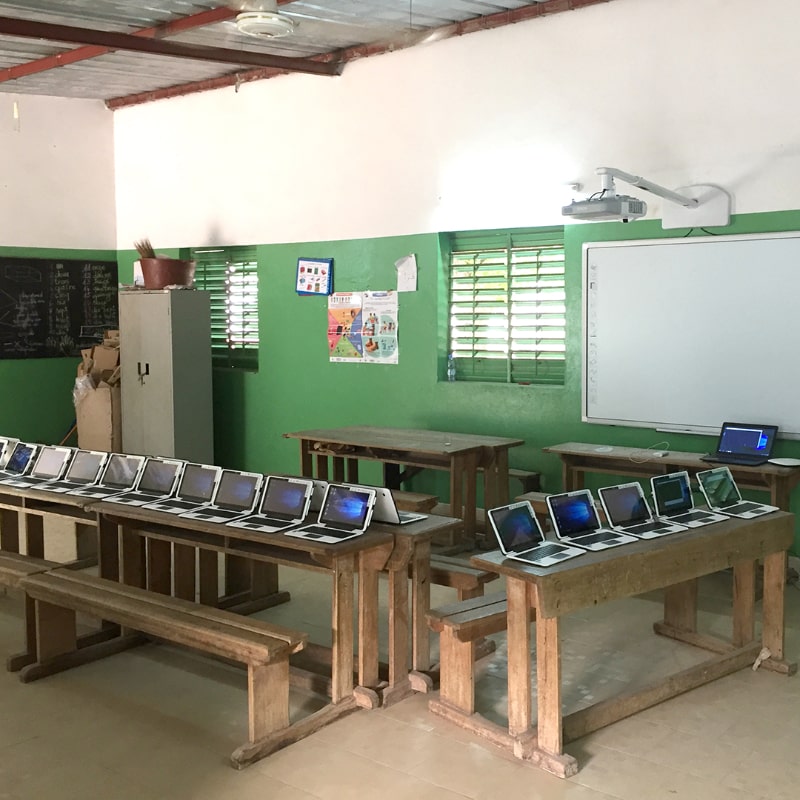 The project kicked off early August with two days of general introduction training that were genuinely offered by Microsoft. The second step was the implementation and testing of the technological solution undertaken by a jp.ik team in both schools last week of September. Later on, in the first week of October four days of pedagogical teacher training took place in CEM Ouakam 2 School, gathering school heads and teachers from the two schools, as well as different representatives from technical and pedagogical departments of the Ministry of National Education.
Summing up, this Proof-of-Concept reflects how jp.ik engages with partners in different regions, aiming to extend the reach of these types of initiatives to private and public decision makers.