The long partnership between jp.ik and Virtual Educa is reflected in the close ties between the two Organizations and in the jointly promoted initiatives.
Virtual Educa is an initiative of a multidisciplinary nature whose activity assumes as a mission the promotion and potentisation of innovative good practices in the field of Education. Therefore, Virtual Educa believes that Education is the catalyst for excellence in sustainable global development.
José Maria Anton, Secretary General of Virtual travelled to Portugal with the purpose of meeting with jp.ik in the context of organizing and promoting the Regional Meeting Virtual Educa Bolivia 2017 to be held on 8th, 9th and 10th of  March , in the International Center of Conventions and Culture, in the city of Sucre.
The Ministry of Education, Sucre City Council, Autonomous Government of Chuquisaca and University of Andina Simón Bolívar (UASB) support the Regional Meeting Virtual Educa Bolivia 2017, which will be held for the first time in Bolivia, in terms of organization.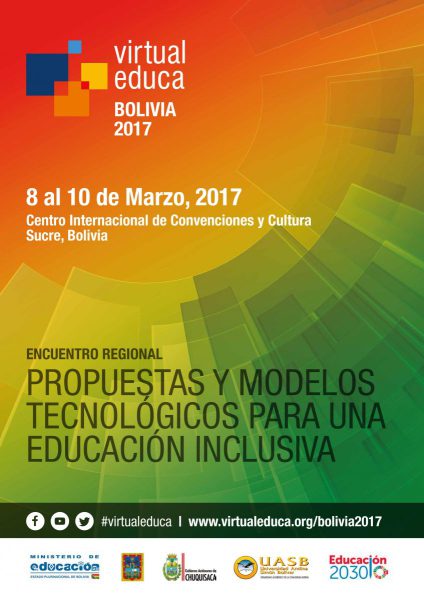 The great motto for this Meeting focuses on inclusive Education and, therefore, this will be the forum for the presentation and sharing of proposals and technological models. In this way, participants will have the opportunity to interact in the following thematic forums in which major national and international experts will present their dissertations:
– Society of Knowledge and Higher Education
– Education in the Digital Age
– Technology Infrastructure, Connectivity to Educate and Production
During this working meeting, some details were discussed regarding the organization of this Regional Meeting Virtual Educa, which, like the previous Meetings, will certainly be a great success.