From 6th of March until 8th of March, the first Regional Meeting Virtual Educa Bolivia promoted by Virtual Educa took place. This event, held at the International Center for Conventions and Culture of Sucre, took two broad lines of orientation. This meeting focused on the analysis of the role of ICT in the development of equitable and inclusive educational models. In addition, this event focused on the review of innovative policies, programs and educational practices in Bolivia and Latin America in the use of ICTs for the inclusion of vulnerable groups.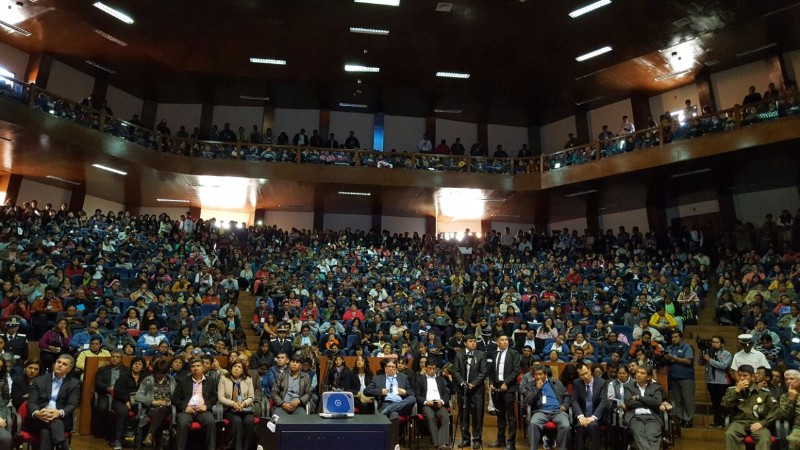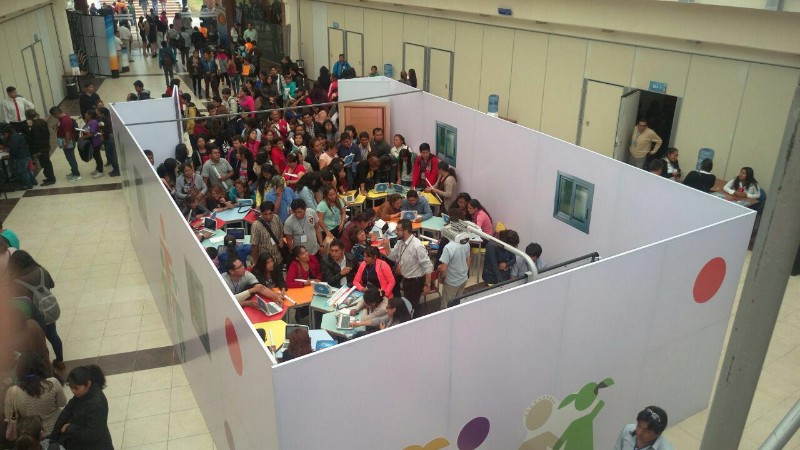 In this perspective, in this First Regional Meeting Virtual Educa Bolivia three major themes were chosen: Society of Knowledge and higher education; Education in the digital age; Technology infrastructure, connectivity to educate and production. Thus, during three days were held several plenary sessions, workshops, presentations in the context of education, innovation and competitiveness.
This first Regional Meeting Virtual Educa Bolivia was also the forum for the presentation and sharing of new challenges and opportunities brought by technology, exchange of good practices in the field of ICT, the art of communication and education.
In the context of jp.ik's participation in this event, the concept of Popup School was represented in our exhibition stand, and this space was used to hold workshops focused on the optimization of educational software aimed at students and teachers.In addition, the jp.ik' s Pedagogy area conducted an integrated presentation on the panel "Technology integration experience in classrooms" under the title "Testimonies on an approach to digital integration in Education for all".
This presentation emphasized the need for ICT policies and programs to be part of a global strategy for educational change, because only ICT can have an impact on school success and the sustainable development of a community.
In the presentation of the first Regional Meeting Virtual Educa Bolivia to the Media, the Senator of the Plurinational State of Bolivia Nelida Sifuentes, emphasized that this Meeting intends to promote the debate of themes of the Education area, highlighting the urgency of the digital progress.
After three days of intensive work the promise arises: the II Regional Meeting Virtual Educa Bolivia will be held in 2018.